Jesus Youth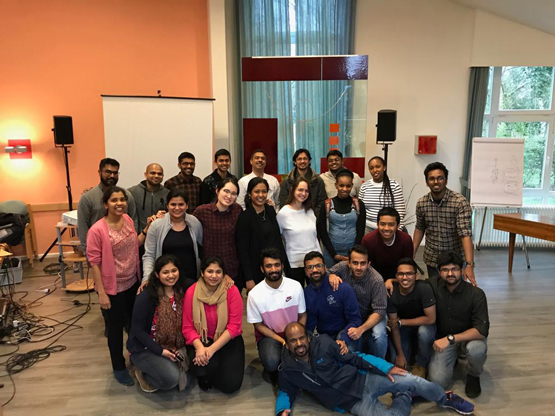 Jesus Youth Movement is a missionary movement at the service of the church. It is a missionary movement which was started in Kerala, India in 1985 as a response to John Paul 2nd youth synod. It got the Canonical approval by the Holy see in the year 2016. We have been gathering in Hamburg since December 2015.
Here we have two gatherings. Couples gathering and Youth gathering takes place mostly on every 4th Saturday and Sunday of a month respectively in Gruppenraum or Saal. All are heartily invited for our gatherings.
No meetings at the moment:
It seems difficult for us to meet physically for the prayer meetings. So the youths have decided to make more active participation in social media.
Contact us on our email address: jyhamburg2015@gmail.com
For more updates and information you can go to our official page of JY Germany: jesusyouth.de